Here are some of the highlights. I am one of the six returning (or veteran) caricature artists this year, along with Jon Lindberg (10th year), Emily White (6th year), Mark Magpusao (3rd year from San Jose), Alex Clare (3rd year), and my beloved Sarah Shepherd (6th year). This would have been my sixth year if I hadn't taken last summer off to relax and build my own freelance business. The break was great, and I came back refreshed and ready for all the good times and bad times I would experience at Cedar Point.
In fact, when you've worked there for more than three years, you've pretty much seen it all. Father's Day becomes the unofficial "gay day," where any and all combinations of homosexual couples rally to come in and enjoy a completely non-discriminatory environment. On other occasions, and most often involving people from Detroit, irate customers gripe about their caricatures until they either get someone to re-draw it or get a complete refund of their money. High school kids think it's funny to look at your nametag, and while walking past your stand at high speeds, yell out your name: "Hi, Joey!" They turn to each other and laugh hysterically.
I thought I had seen it all. Until last Friday, May 18, 2007.
Something was definitely happening in the park that day, and I couldn't quite pinpoint what it was. At first, I noticed an unbelievable amount of hairstyles that looked like this: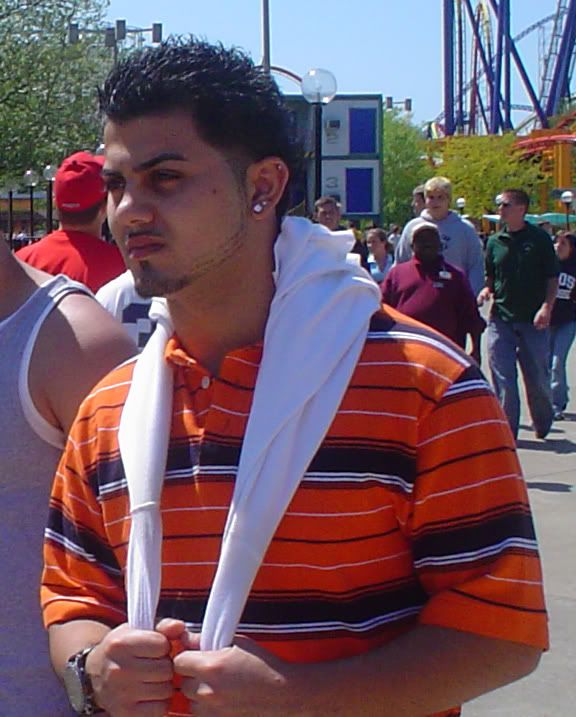 Then I noticed that all these hairstyles were being sported by young, possibly high school or college-age men, and all of a certain racial type for which I did not yet know the politically correct term. They certainly weren't Hispanic, and they weren't Indian. I immediately gave myself the mission to find out a)what the racial type was, b) what the hairstyle was called, c) what was the deal with all the [insert racial type]'s in the park today, and d) what is up with all the [hairstyles].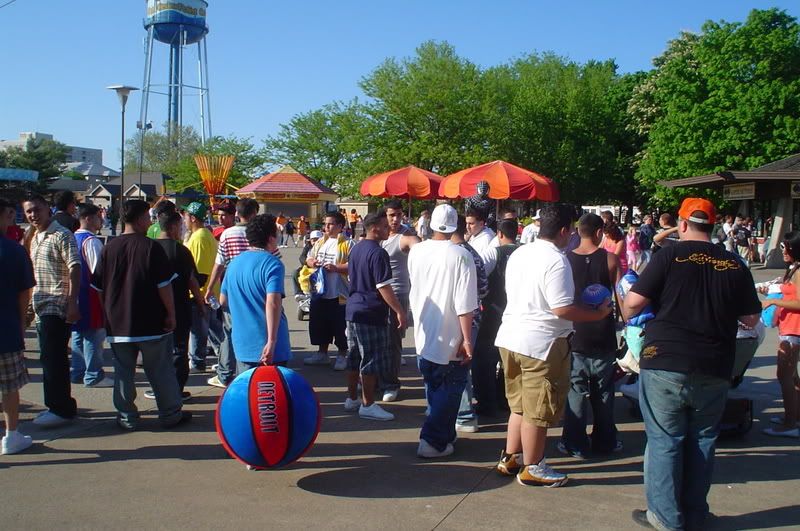 Within a few minutes I deduced that they were all from Detroit. I flagged down a couple of Detroiters who were possibly that racial type, but who didn't have the aforementioned hairstyle. During our short conversation, through translation of Detroit-speak, I found out that the hairstyle was that of the children of John Gotti, an infamous Chaldean mobster. His kids are on an A&E reality show called "Growing up Gotti." The Chaldean racial type has some Italian, and mostly Arabic roots. The non-politically correct term, which was used often in my exchange, is "A-rab," where the "A" is long. The reason they were all in the park was that it was "A-rab Skip Day," a tradition dating all the way back to one week ago, during which all Chaldeans in Detroit city schools drive their parents' Escalades to Cedar Point.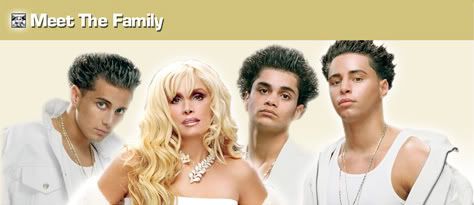 Within a few hours I found out through experience that Chaldeans from Detroit are incredibly rude, loud, inconsiderate of property and other people's business, and consider themselves better than pretty much any other kind of people.
That has been the worst of it so far. I have done a few noteworthy sketches: