Thursday, June 14, 2007
Every now and then when it gets slow, we Cedar Point artists try to come up with a good "Demo challenge." These are practice drawings of real Cedar Point guests upon which we put extra requirements. One such challenge was a 3-minute color sketch. In another demo challenge we had to noticeably use the color Turquoise when coloring the face. These are just to see how well we can do it, and get better at thinking differently in the process.
This particular demo challenge was kind of exciting: Do the most exaggerated demo of a girl / female guest. Of course, likeness in my opinion is a huge barrier to extreme exaggeration, so it's a difficult thing to master.
Here are my entries: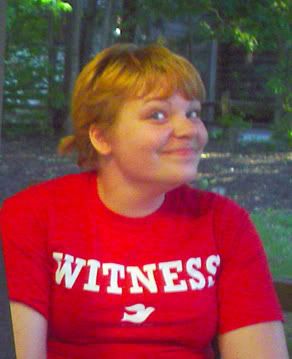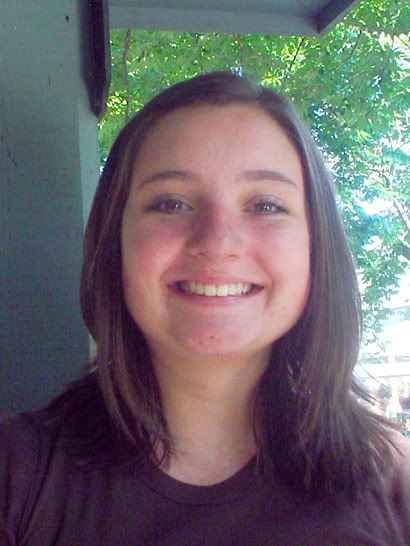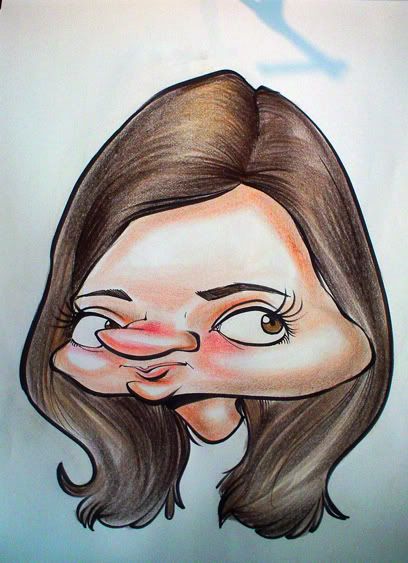 Those are the only ones during which I took good photos. Here are some actual paying customers (sorry, no guest photos):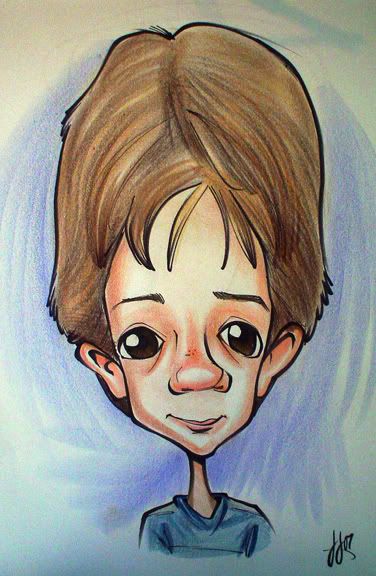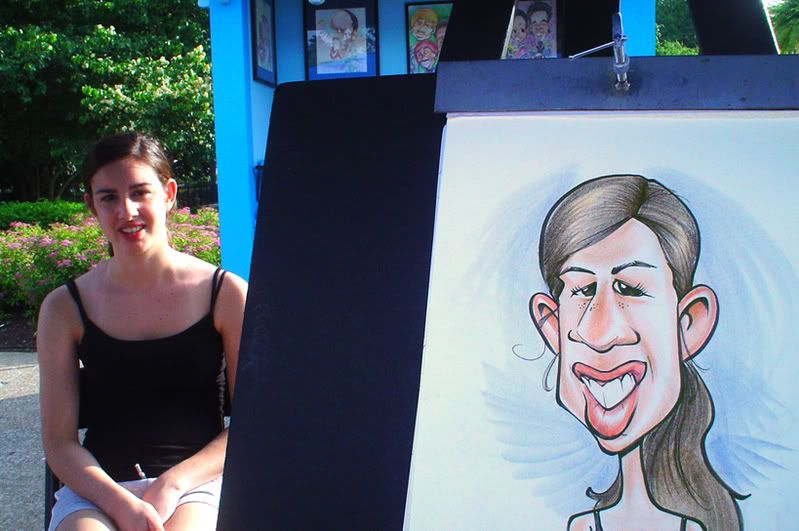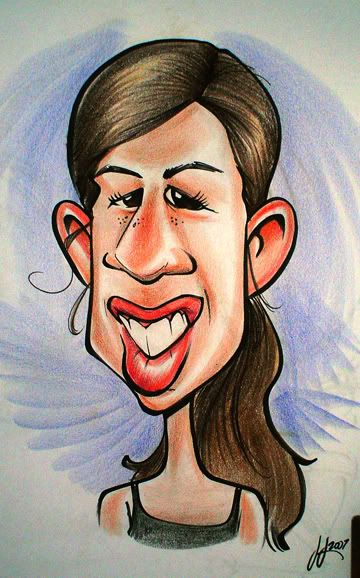 And some more demonstrations: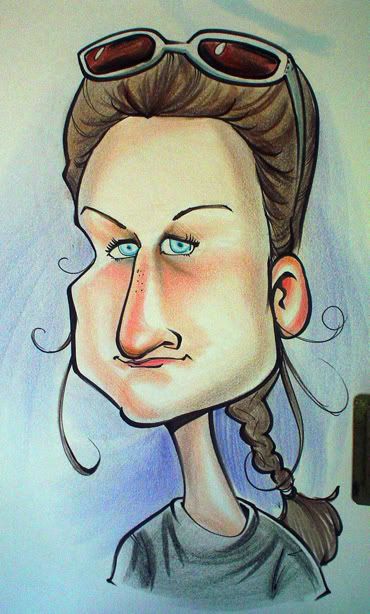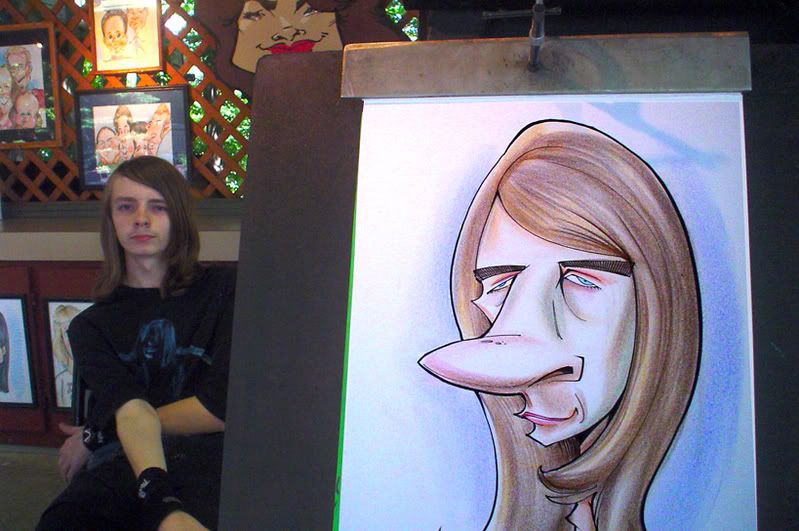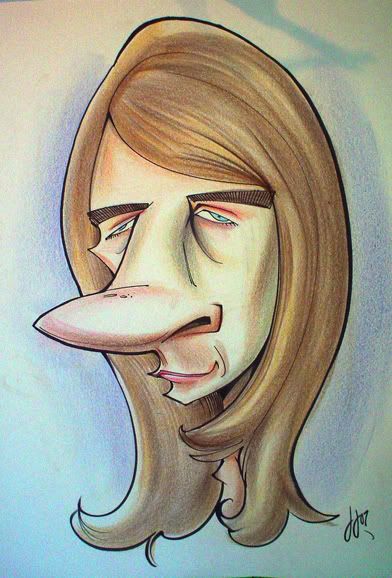 Here's a coworker, Dan Shoaf: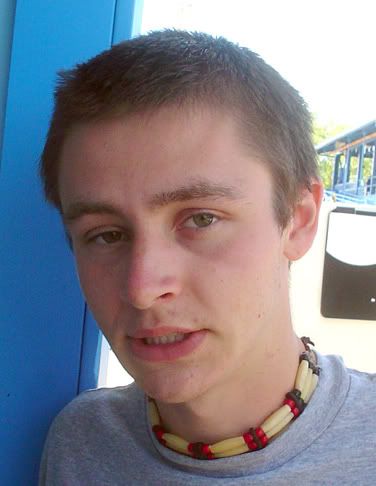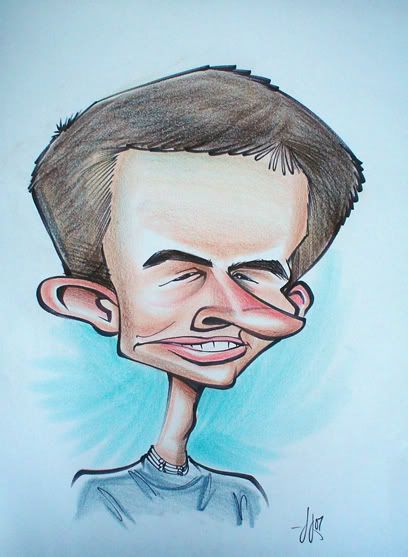 Posted by

Joey Judkins
at 11:46 AM
No comments:

Sunday, June 10, 2007
Hey everybody. I could tell stories about customers and people at Cedar Point, but they would be no different than any other stories you might hear from other theme park artists. The stories never change.
Here are some sketches!
This one had some color-caking on the neck, due to my inexperience with creating colors for natural lighting. But the drawing was a good one.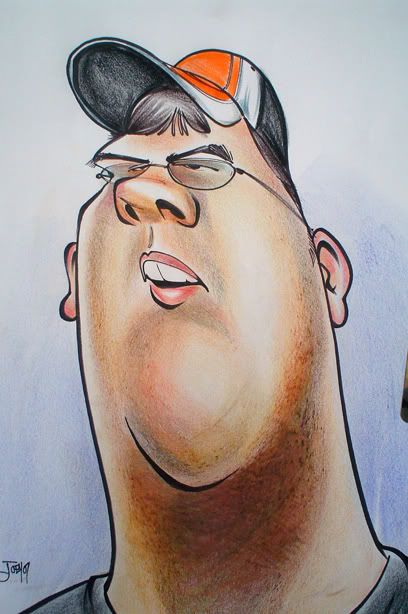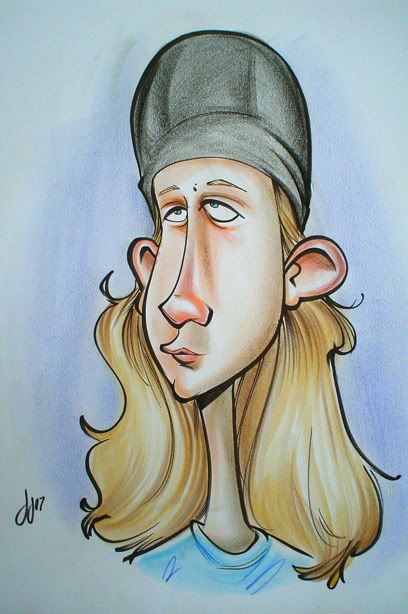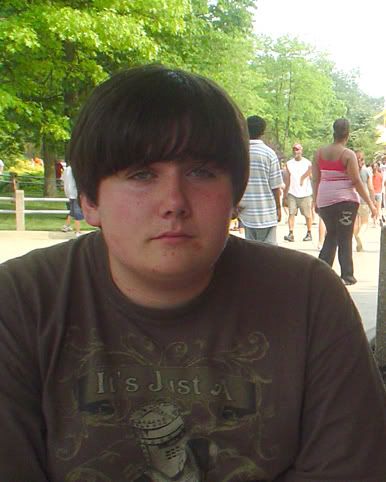 And for all you Halo fans: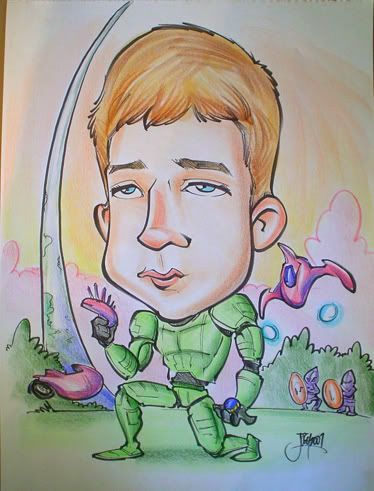 I'll hopefully get back on to update as soon as I get more batteries for my camera.
Posted by

Joey Judkins
at 8:48 AM
No comments: